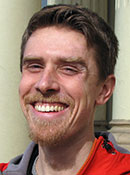 Mike Stewart
(Council facilitator) has been involved with Shehaqua Family Camp for the last ten years as a teacher, camp director, and as a council member. Mike lives in Ithaca, NY and works at Cornell University as a project manager. His wife, Liz Bonini-Stewart, and Mike have 4 kids—Kieran, Nora, Aaren and Marijn. You can reach Mike at
This email address is being protected from spambots. You need JavaScript enabled to view it.
.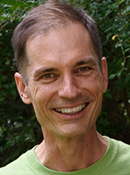 Claude Aubert
(Operations team leader) and his wife, Satomi, and their daughter, Naomi, first experienced the Shehaqua Family Camp in 2008. Since then, the Aubert family has participated in the Summer Family Camp and Winter Retreat every year. Claude was a Family Camp co-director in 2014 and 2015, and over the years he has been involved in marketing, songbook production, newsletter editing, social media promotion, and video production for the Shehaqua Family. He is also the facilitator of the Media & Communications Circle. Claude works as production designer for a think tank in Washington, DC, and lives in Greenbelt, MD. You can reach Claude at
This email address is being protected from spambots. You need JavaScript enabled to view it.
.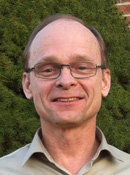 Chris Bush
has attended, along with family members, at least one Shehaqua program every year since summer of 1999. He has served in the following volunteers positions: Group leader, hike leader, staging, general affairs, and Family Camp Co-Director. In addition, for the last 4 years he has been serving as liaison to managing relationships with Hickory Run State Park and 4H, and he also has been a procurer/negotiator of facilities for the Winter Retreat. Chris has served on 3 Shehaqua Circles, as well as on the Shehaqua Council. Chris is proud to be a part of such a wonderful program and group of people! You can reach Chris at
This email address is being protected from spambots. You need JavaScript enabled to view it.
.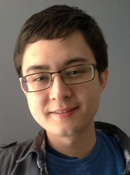 Sunkwon Bush
(Council scribe) has attended Shehaqua Family Camp almost since the beginning—16 years straight. During that time he has made many friends and grown up surrounded by the Shehaqua culture. He has been a group leader repeatedly, as well as educator for the Stars (grades 1–2) during his college years. Sunkwon has been a camp director three years in a row, and is currently the facilitator of the Logistics Circle, as well as an active Family Camp Circle member. You can reach Sunkwon at
This email address is being protected from spambots. You need JavaScript enabled to view it.
.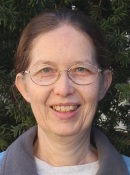 Haydee Ching
and her husband, Chris, have six sons: Nathaniel, Nolan, David, Geoffrey, Galen, and Richard. Since 1996, they have attended Shehaqua Family Camp plus most of the other events every year. Haydee served as teacher for young children, group advisor, hike leader, drink manager, camp store manager, hospitality coordinator, registrar, bookkeeper, financial team member, camp close-up person, and guinea pig for the webmasters, Nathaniel and Nolan. She volunteers as Shehaqua Family bookkeeper, is the facilitator of the Financial Circle and contributes to the Family Camp Circle and the Logistics Circle. Haydee has been a homeschool educator since 1992 in NJ. You can reach Haydee at
This email address is being protected from spambots. You need JavaScript enabled to view it.
.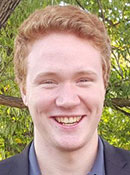 Denthew Learey
recently returned from a two-year stay on STF Europe where he deeply connected to the teachings of Rev. and Mrs. Moon. Now his goal is to share his pride of being a Unificationist with others. Denthew lives in upstate New York and is the oldest of five siblings. The Learey family has attended Shehaqua programs every year since Denthew was about eight years old. You can reach Denthew at
This email address is being protected from spambots. You need JavaScript enabled to view it.
.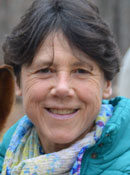 Felicitas Moyer
, together with her husband, Hans, and their three children attended camp since the very beginning. Shehaqua has become home away from home for the Moyer family. Over the years, Felicitas has served as arts and crafts director and kitchen staff, as well as in various different jobs. She loves all that camp stands for and would like to see it continue successfully with the next generation. The Moyers' grown-up children are all actively involved with the Shehaqua Family in different positions. You can reach Felicitas at
This email address is being protected from spambots. You need JavaScript enabled to view it.
.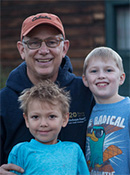 Rob Sayre
and his wife, Sally, are one of the founding families of the Shehaqua programs. Rob served as executive director for the first twelve years and started the service programs, that still continue. More recently, he has served as the facilitator of the Harvest Festival Circle. Rob states: "Shehaqua has a solid foundation for continued success. I would like to help us develop programs that will reach new markets and communities and reach out to families who have attended in the past, but whose kids have grown up and don't participate as much." You can reach Rob at
This email address is being protected from spambots. You need JavaScript enabled to view it.
.
Click here for the qualifications and expectations of Shehaqua Representatives