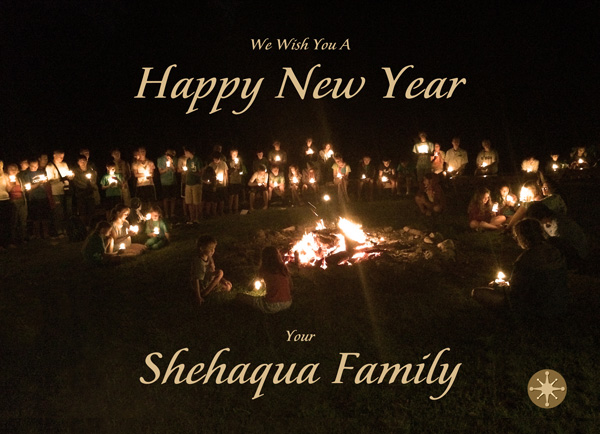 We hope that the new year brings you new joys and adventures surrounded by friends and family. We look forward to a new year of programs that bring our extended Shehaqua family – that's you! – together.
Shehaqua Council Election 2017: Call for Nomination
Our programs are successful because members of the Shehaqua community take time every year to volunteer. Whether it's doing a job at camp, or helping plan a program, we all pitch in where we can. One of the ways people can help is to be a part of the Shehaqua Council.
Our yearly Shehaqua Council Election is coming up in February 2017. Three out of the nine seats on the Council are opening up this year. If you've enjoyed attending Shehaqua and feel excited about having a guiding role in shaping the future of Camp Shehaqua, we'd love for you to join us! Here is some more information on what it means to be a Council member:
What does the Shehaqua Council do?
The Council creates and modifies policies that govern all Shehaqua programs, approves new programs and budgets, and keeps in contact with the teams that run Shehaqua programs.
What Will I Commit to if I Get Elected?
Serve for a two-year turn; attend bi-monthly council meetings through Zoom video conference calls (about 90 minutes long); attend a one-day summit in spring in person; be prepared to serve on the Council as facilitator, administrator, or scribe if need arises.
Who is Qualified to Be on the Council?
To qualify for the election, you must:
Have attended at least two Shehaqua programs in the last three years.
Have demonstrated involvement at Shehaqua programs (for example, helped with a volunteer assignment at camp, or worked as a member of a circle).
Be at least 17 years old.
Have a sincere desire to serve the Shehaqua Family.
If you don't know if you meet these requirements but still feel strongly about getting involved, feel free to apply! There are tons of ways to get involved with Camp Shehaqua.
Ready to run? You can sign up right here.
Please submit your nominations by January 9, 2017 to be considered for this year's election. Thank you for continuing to be a part of the Shehaqua family!
Can I Nominate Someone Else?
If you can't run yourself, but would like to nominate someone else who you think is qualified, we'd be happy to talk with them! Encourage them to sign up at the link mentioned above, or send us an email at [email address redacted] so that we can reach out to them.
Thank you for continuing to be a part of the Shehaqua family!

Design the 2017 Shehaqua Family Camp T-Shirt!
Do you have creative ideas? Do you enjoy design? This is your chance to showcase your creativity and share it with your Shehaqua Family! We are hosting a t-shirt contest for the 2017 camp shirt, and we would love to see your ideas. We are looking for a design that represents the values and ideals of Shehaqua. Submissions are being accepted between now and February 15th. There is a complete list of details and contest rules on our website.
Please send electronic versions of your design to [email address redacted]. Each participant can submit up to two designs. We look forward to seeing all the creativity that our community has to offer! And if the joy of sharing your designs with others doesn't seem rewarding enough to you, we also have prizes for the 1st, 2nd, and 3rd place winners of the contest! The 2nd and 3rd place winners will receive a free Shehaqua t-shirt each, and the first prize winner will receive a check for $100! Pick up your pencils and pens, or jump on your favorite design program now and let your imagination flow!