Family Camp Early Bird Deadline is May 31!
Register today for one of these summer programs:
Summer Programs
Dates
Staff
Week 1
July 22–27
Directors: Kester Wilkening
Assistant Director: Daniel Mizutani
Education Director: Sunkwon Bush
Weekend
July 27–29
Director: Daniel Hess
Education Director: Kyra Moyer
Week 2
July 30–Aug. 4
Directors: Denthew Learey & Claude Aubert
Assistant Director: Daniel Kingsley
Education directors: Concha Marchitelli & Melissa Manor
Visit our website here for more information or visit the registrations page here.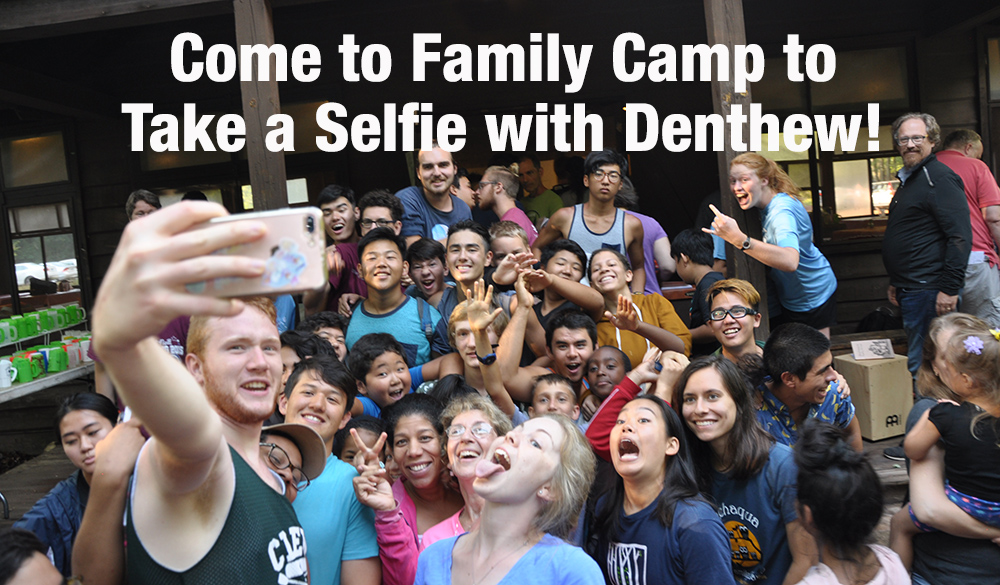 Week 1 (July 22-27):
Song Leader: Leighton DeGoede; Crafts Directors: Barbara Robertson and Irina Koutzenova; Group Leader Captain: Denthew Learey
Mud Run
Marriage Enrichment
Young Adult Sessions

An opportunity to chat and connect with your peers
Discussion Activities

World Cafe
And many of our returning veteran activities: Family Fun Night, Candle Light Prayer, Dodgeball Tournament, Talent Night
Weekend (July 27–29):
All ages welcome, especially young families and those trying Shehaqua for the first time
Bonfire, Songs and S'Mores on Friday night
Family Fun Competition, Bonfire, testimony and candlelight prayer on Saturday night
Hiking, sports and swimming for the big kids, a craft project for the younger ones
Delicious food by professional caterer Amael Rodriguez
Theme for Saturday morning and Sunday morning programs: Rediscovering God

Power that comes from being a person of faith
Reasons to believe, through both logic and feeling
What is the biggest thing God wants from us?
Q / A: Smart people of faith try to answer your hard questions
Week 2 (July 30–Aug 4):
Exiting co-directorship between Denthew Learey (his first year co-directing) and Claude Aubert (his fifth year co-directing): passing on the tradition to the next generation
Back by popular request: The Adventure Race!
Enjoy tasty food prepared by Chef Robin Ashley and Assistant Chef Yoshi Arakawa
Listen to presentations by new presenters, discuss new insights, ask tough questions at the Panel Discussion
Enjoy the traditional activities: Crafts, Hiking, Swimming, Family Fun Night, Candle Light Prayer, Dodgeball Tournament, Talent Night
Take Selfies with many cool people :-)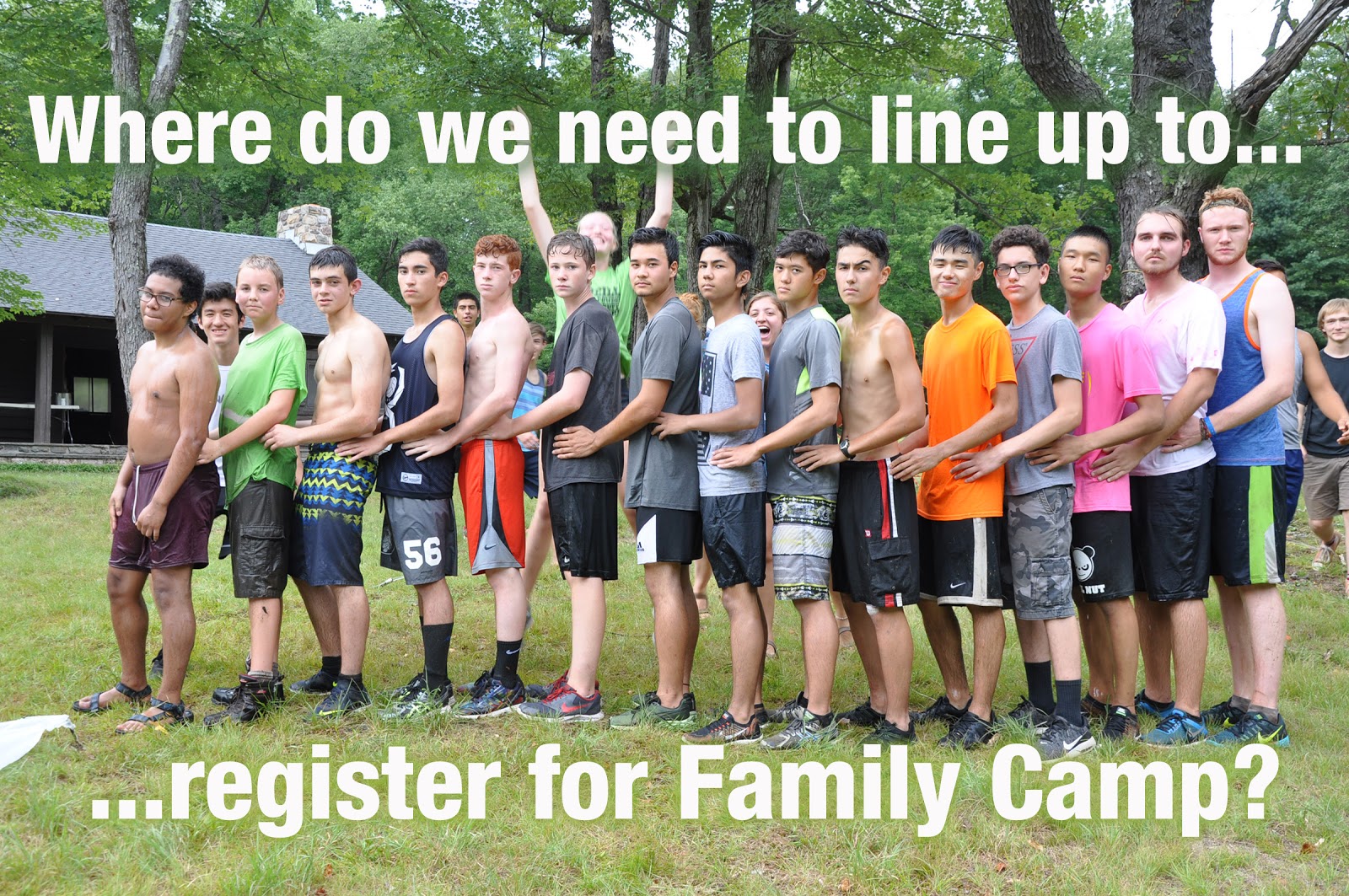 Watch Our Brand New Family Camp Promo Video
Shot and edited by Joe Hinkle.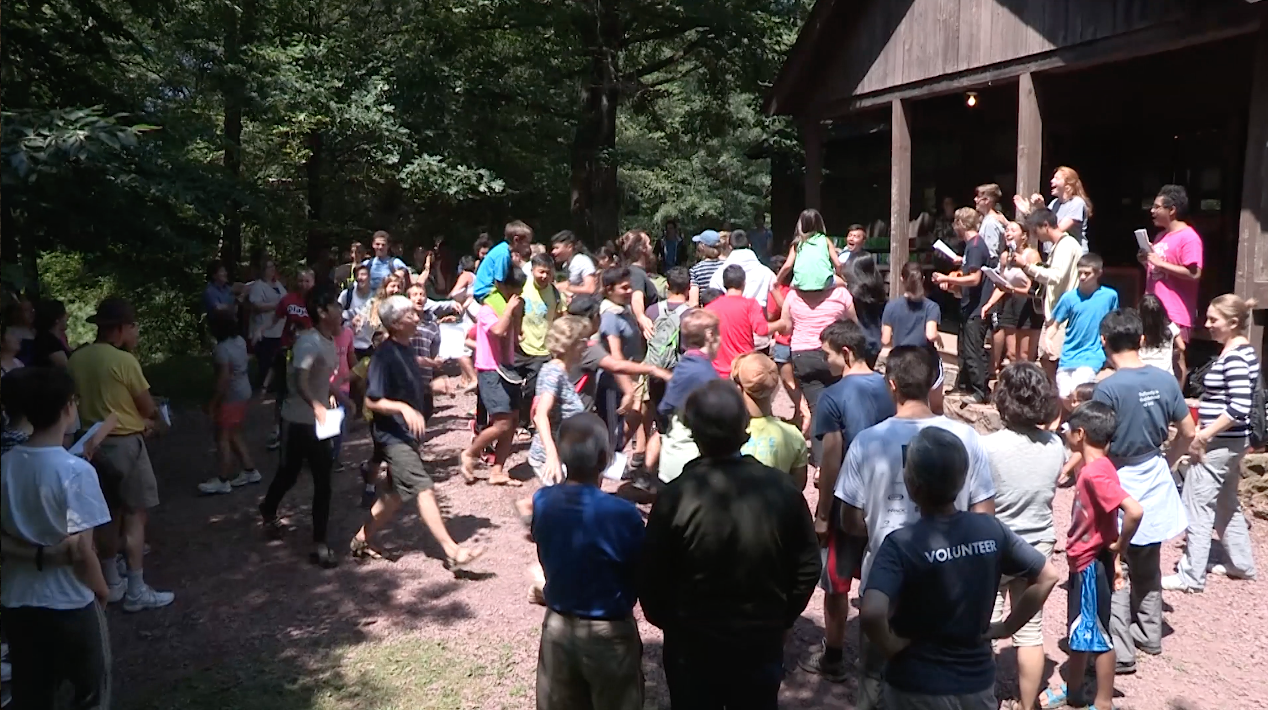 Preordering the 2018 T-Shirt
The 2018 Shehaqua T-Shirt was designed by Claude Aubert. It won't be ready for the Spring Gathering, but you can order it now for pickup at Family Camp. The shirt color is maroon. There is no print on the back.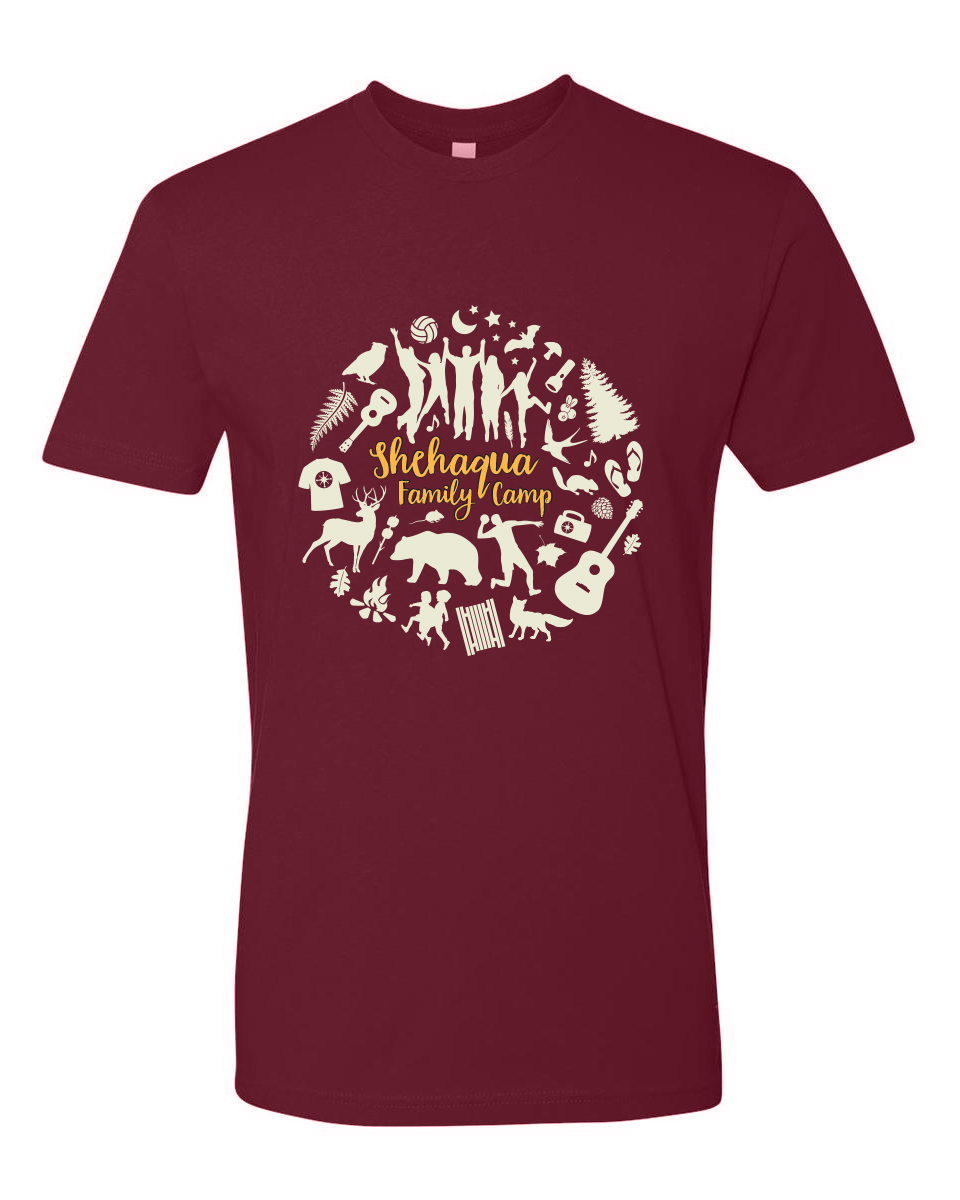 Please note that we cannot guarantee that your size will be available at camp, unless you preorder the shirt at the time of registration for Family Camp. The latest date we can accept a preorder is June 24. Please also submit your payment for your t-shirt preorder by June 24.
Available sizes (must preorder):
Adult S, M, L, XL, 2XL, 3XL
Youth S, M, L
Price: $10 for all T-Shirts