Council Member Election
It's time to vote for Shehaqua Council Members! The Council creates and modifies policies that govern all Shehaqua programs, approves new programs and budgets, and keeps in contact with the teams that run Shehaqua programs. Candidates are long time Shehaqua participants who care about making our programs engaging and sustainable.
Take a look at this year's candidates and cast your vote!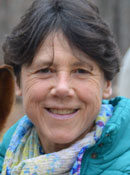 Felicitas Moyer
Felicitas Moyer, her husband, Hans, and their three children attended camp since the very beginning. Shehaqua has become home away from home for the Moyer family. Over the years, Felicitas has served as arts and crafts director and kitchen staff, as well as in various different jobs. She loves all that camp stands for and would like to see it continue successfully with the next generation. The Moyers' grown-up children are all actively involved with the Shehaqua Family in different positions.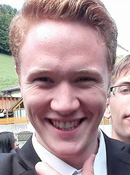 Denthew Learey
Denthew Learey recently returned from a two-year stay on STF Europe where he deeply connected to the teachings of Rev. and Mrs. Moon. Now his goal is to share his pride of being a Unificationist with others. Denthew lives in upstate New York and is the oldest of five siblings. The Learey family has attended Shehaqua programs every year since Denthew was about eight years old.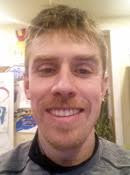 Michael Stewart (Running for Re-election)
Mike Stewart has been involved with Shehaqua Family Camp for the last ten years as a teacher, camp director, and as a council member. Mike lives in Ithaca, NY and works at Cornell University as a project manager. His wife, Liz Bonini-Stewart, and Mike have 4 kids—Kieran, Nora, Aaren and Marijn.
For detailed instructions and to cast your vote, click here.

Announcing our Directors
There is still a chill in the air, but we're already thinking about warmer weather and roasting marshmallows around the campfire. Volunteers start planning programs months in advance in order to bring participants the best experience. We are thrilled to have this wonderful team on board to lead our Spring, Summer, and Fall programs.
Spring Gathering:
Oliver Noll- Director
Family Camp Week 1:
Kester Wilkening - Director
Naomi Bush - Education Director
Sunkwon Bush - Group Leader Mentor
Family Camp Week 2:
Kristine Learey - Co-director
Margaret Herbers - Co-director
Kyra Moyer - Education Co-director
Melissa Manor - Education Co-director
Fall Festival:
Denthew Leary - Co-director
Gabby Hochmuth - Co-director
We are still looking for one or two people who are inspired to direct the Shehaqua Weekend Family Camp program. This program is a great opportunity for families who couldn't take off for a full week but would still like to experience Shehaqua. It's also a good chance to try planning and coordinating a smaller camp experience than our usual full-size camps. As a director, you will have the opportunity to recruit and work with a team to create an exciting program of education and activities!
If you're interested, contact Sunkwon Bush: 856-470-6797, [email address redacted]
Our expected* spring and summer dates are:
Spring Gathering: May 19-21
Week 1: July 23-28
Weekend: July 28-30
Week 2: July 31 - Aug. 5
*Dates have not been officially confirmed by the park and are subject to change, stay tuned for the official confirmation of dates (usually early March)

Design the 2017 Shehaqua Family Camp T-Shirt!
The deadline is fast approaching, don't miss your chance to design this year's t-shirt!
Do you have creative ideas? Do you enjoy design? This is your chance to showcase your creativity and share it with your Shehaqua Family! We are hosting a t-shirt contest for the 2017 camp shirt, and we would love to see your ideas. We are looking for a design that represents the values and ideals of Shehaqua. Submissions are being accepted between now and February 15th. There is a complete list of details and contest rules on our website.
Please send electronic versions of your design to [email address redacted]. Each participant can submit up to two designs. We look forward to seeing all the creativity that our community has to offer! And if the joy of sharing your designs with others doesn't seem rewarding enough to you, we also have prizes for the 1st, 2nd, and 3rd place winners of the contest! The 2nd and 3rd place winners will receive a free Shehaqua t-shirt each, and the first prize winner will receive a check for $100! Pick up your pencils and pens, or jump on your favorite design program now and let your imagination flow!