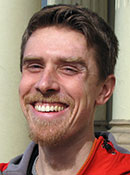 Mike Stewart
(Council facilitator) has been involved with Shehaqua Family Camp for the last ten years as a teacher, camp director, and as a council member. Mike lives in Ithaca, NY and works at Cornell University as a project manager. You can reach Mike at
This email address is being protected from spambots. You need JavaScript enabled to view it.
.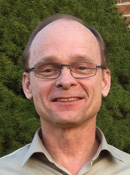 Chris Bush
has attended, along with family members, at least one Shehaqua Family program every year since summer of 1999. He has served in the following volunteers positions: Group leader, hike leader, staging, general affairs, and Family Camp Co-Director. In addition, for the last 4 years he has been serving as liaison to managing relationships with Hickory Run State Park and 4H, and he also has been a procurer/negotiator of facilities for the Winter Retreat. Chris has served on 3 Shehaqua Family Circles, as well as on the Shehaqua Family Council. Chris is proud to be a part of such a wonderful program and group of people! You can reach Chris at
This email address is being protected from spambots. You need JavaScript enabled to view it.
.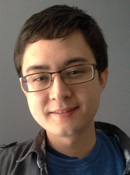 Sunkwon Bush
(Council scribe) has attended Shehaqua Family Camp almost since the beginning—16 years straight. During that time he has made many friends and grown up surrounded by the Shehaqua culture. He has been a group leader repeatedly, as well as educator for the Stars (grades 1–2) during his college years. Sunkwon has been a camp director three years in a row, and is currently the facilitator of the Logistics Circle, as well as an active Family Camp Circle member. You can reach Sunkwon at
This email address is being protected from spambots. You need JavaScript enabled to view it.
.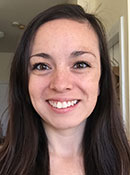 Igraine Convery
is originally from Philadelphia, PA, but currently lives in Boston, MA. She has been attending Camp Shehaqua programs for 21 years. She has been a group leader and teacher for the kindergarten, elementary, and middle school age group at multiple programs, and has been education director for Camp Shehaqua Family Camp as well as the Shehaqua Family Winter Retreat. Igraine loves being a part of the Shehaqua Family programs because they play a big role in her spiritual, emotional and social growth. Most of her longtime friends are Camp Shehaqua Family alumni, and she considers the Shehaqua Family community to be a part of her extended family. You can reach Igraine at 
igraine.convery@shehaquafamily.org
.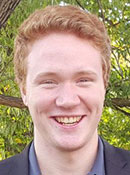 Denthew Learey
recently returned from a two-year stay on STF Europe where he deeply connected to the teachings of Rev. and Mrs. Moon. Now his goal is to share his pride of being a Unificationist with others. Denthew lives in upstate New York and is the oldest of five siblings. The Learey family has attended Shehaqua Family programs every year since Denthew was about eight years old. You can reach Denthew at
This email address is being protected from spambots. You need JavaScript enabled to view it.
.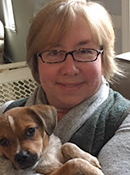 Irina Kouznetsova-Schneider,
her husband, Steve, and their daughters, Eva and Anya, have been attending Shehaqua Family Camp since 2010. Irina has served as arts and crafts co-director and kitchen staff. She has also been an active participant in adult educational programs. Irina loves Shehaqua Family Camp as a great place to annually reconnect with friends and their families. You can reach Irina at 
irina.kouznetsova@shehaquafamily.org
.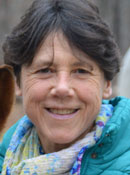 Felicitas Moyer
, together with her husband, Hans, and their three children attended camp since the very beginning. Camp Shehaqua has become home away from home for the Moyer family. Over the years, Felicitas has served as arts and crafts director and kitchen staff, as well as in various different jobs. She loves all that camp stands for and would like to see it continue successfully with the next generation. The Moyers' grown-up children are all actively involved with the Shehaqua Family in different positions. You can reach Felicitas at
This email address is being protected from spambots. You need JavaScript enabled to view it.
.
Click here for the qualifications and expectations of Shehaqua Representatives