Last year's adventurous Spring Gathering was a great success, so we decided to offer whitewater rafting and paintball again this year. We will also extend the rental time of the Shehaqua campsite for Friday and Monday, which will allow for the event to be longer and make it easier to move in and out. Laura Hinkle and Jonathan and Ariella Brunkhorst will be leading the Spring Gathering this year.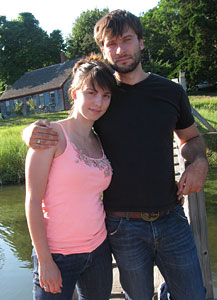 This summer we are back to having three amazing weeks of Shehaqua Family Camp. Like last year, we' will begin with a training session to prepare group leaders for their upcoming leadership work. There will also be a weekend retreat between Week 1 and Week 2. What's entirely new this year is that Week 2 will have an extra day, and that Week 3 will have a special focus on families with younger children (12 and under). Gregg Noll will once again offer his popular Kick Start Your Health program, this year in week 3.
We have an exciting year ahead of us!