Gregg Noll has offered so much to the Shehaqua Family as a participant, a director, executive director and finally council facilitator. Many of us have been lucky to know and work with him, and we are so grateful for his continued commitment and passion to this community and its programs. As he moves on now to new opportunities, we wanted to take a moment to thank him and to reflect on the many great things he helped create during his years of service.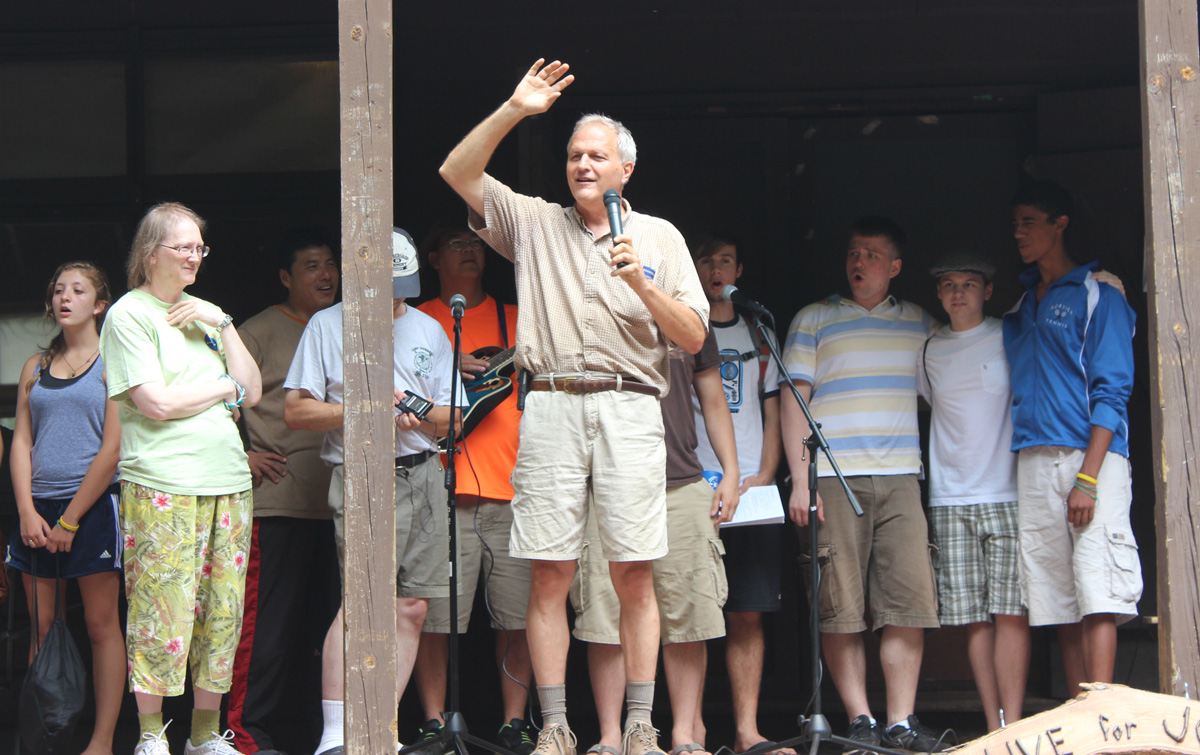 Gregg took on the position of executive director for the Shehaqua Family in 2010, succeeding Bruce Bonini. Prior to that, Gregg and his family (wife Elke and children Sarah, Oliver, Justin and Hannah), have been enjoying Shehaqua Family Camp for many years. Gregg was directing one week of Family Camp in 2007, 2008, and 2009 each. After taking on his new role of executive director, Gregg put a lot of effort into expanding the Winter Retreat and Spring Gathering programs, as well as developing a new adult education track, the Health Retreat. He created a financial team to have more checks and balances, and he improved the process by which people could apply for financial aid. At the Shehaqua Summit meeting in October 2013, Gregg initiated a change in Shehaqua's governance structure through introducing sociocracy for policy-making and the circle system for breaking up the work. As part of this process, Gregg's position changed from executive director to facilitator of the Shehaqua Council.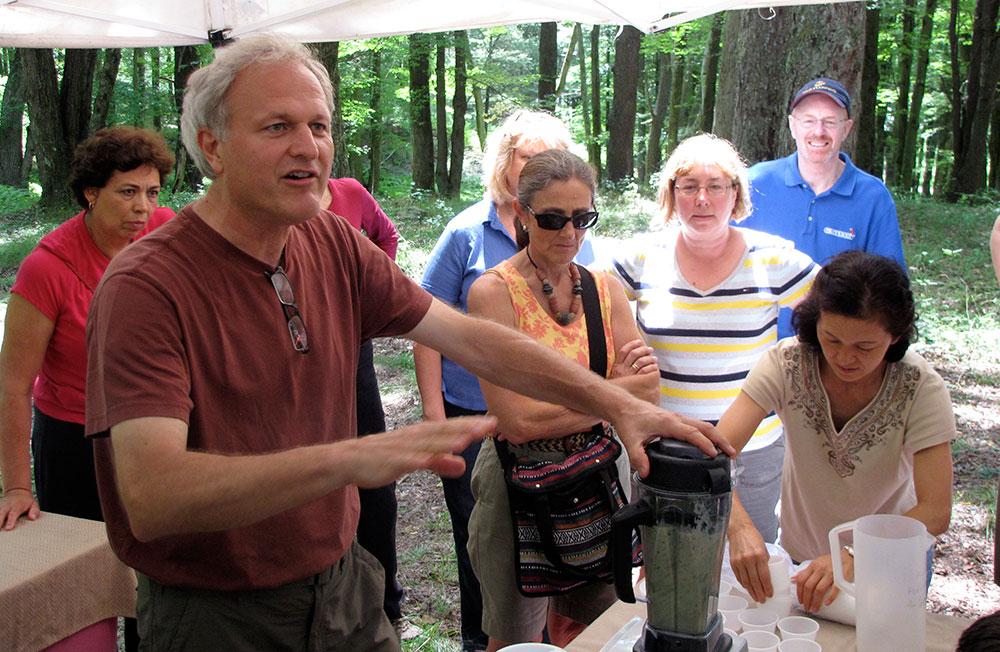 Gregg Noll at a green smoothie demo in 2012.
After being appointed president of Ilhwa North America and moving from New York state to a farm he and his wife bought in rural Pennsylvania to build an intentional community, Gregg had less time to devote to Shehaqua, and he was looking for a successor. At the Shehaqua Summit 2014 he passed on his responsibilities to Claude Aubert as the new Council facilitator and Laurel Nakai as the new operations director (a new position, see Summit report).
During the five years he was leading the Shehaqua Family, Gregg used his relationship and communications skills to high effect, inspiring many first- and second-generation campers to take on more leadership responsibilities themselves. His calm manners and positive outlook made him a popular leader and great person to work with. We would like to thank Gregg in the name of the whole Shehaqua family sincerely for all his love and investment.
Please use this link and leave a personal message of thanks for Gregg online. The message will remain private, only accessible to Gregg and our web administrator.