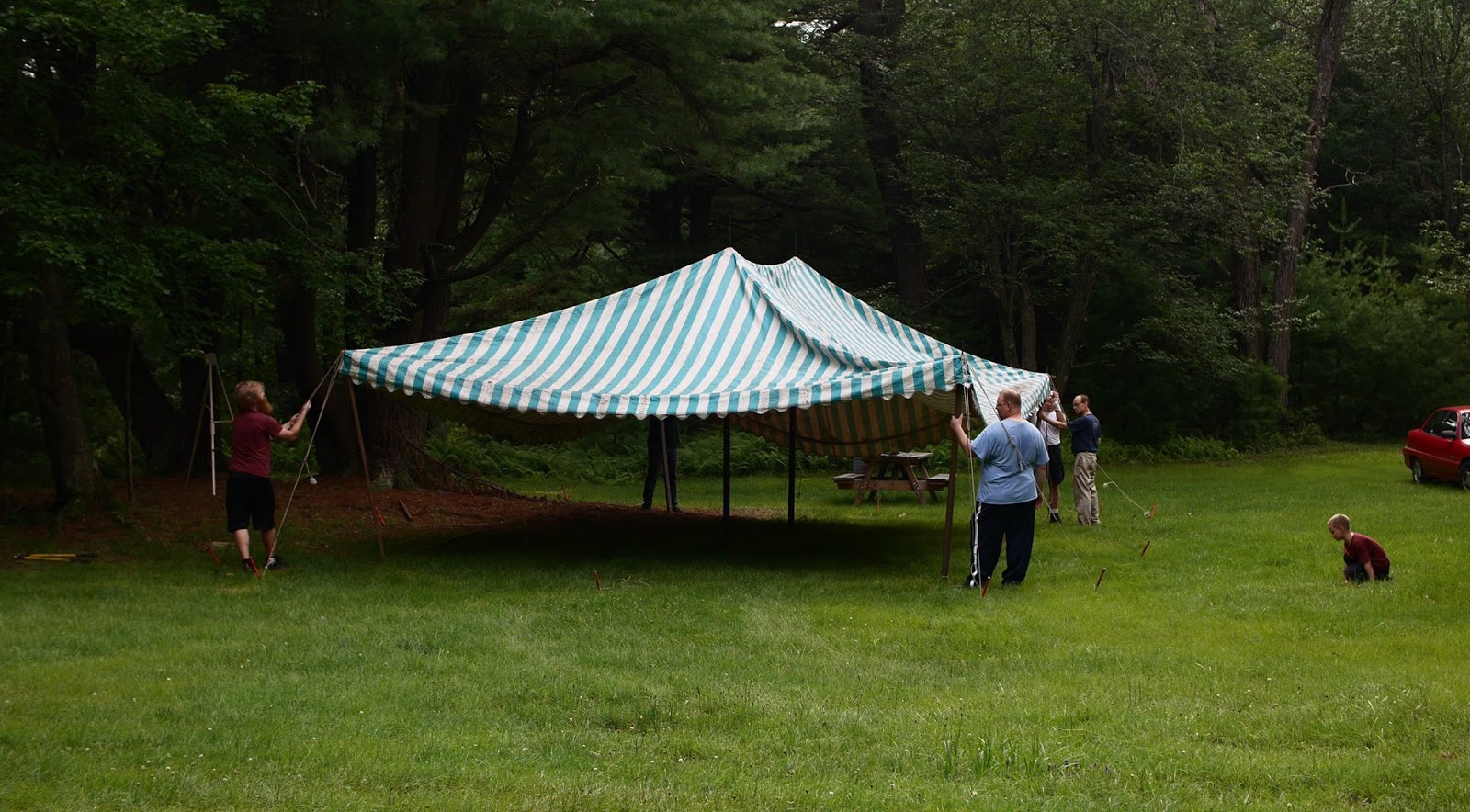 For those who are interested in getting outside, Sally Sayre and Daniel Hess are coordinating in-person tent camping at Hickory Run State Park since those campsites will be open in the summer. While this camping trip will not be organized by Shehaqua Family directly, we will be able to lend mattresses to families who plan to tent camp this year. All families will need to bring their own tents and food. The goal of this event is to continue to have fellowship, group activities and education similar to Shehaqua but with more ability to stay safe outdoors since families will eat on their own at mealtimes.
Campsites are first-come first-served. Contact Sally at This email address is being protected from spambots. You need JavaScript enabled to view it. if your family is interested in joining and she will coordinate with you to reserve a site in our loop.
Message from Daniel Hess
Dear Shehaqua Family,
We are pleased to announce that Camp Shehaqua, Week 2 will move forward in a modified and simplified form, from Monday, July 27th to Thursday, July 30th in beautiful Hickory Run State Park where camp Shehaqua is located. We have found a plan to move forward for Camp Shehaqua during summer of 2020 that maintains principles of social distancing while still allowing us to gather in the outdoors for many cherished activities such as a bonfire, hiking, and meetings in an outdoor setting. We chose Monday–Thursday because there is less demand for weekday rentals and felt three nights was long enough for tent camping without refrigeration.
Many families have expressed an interest in getting together somehow. Even though we cannot do everything that we would normally do, our hearts yearn to commune with God and one another through nature. Thank you so much for your patience as our schedules have been upended. As you can imagine, it has taken us a while to discover what would be possible.
The following is a summary of different aspects of Shehaqua Family Camp 2020, to give an overview of how things will work:
Each family will have their own tent camping site for the duration of Monday 7/27 to Thursday 7/30. Each individual site has room for a vehicle, has a flat area for pitching one or two tents, has a picnic table and has a grill / fire area.
The sites we are targeting do not have electricity. Plan accordingly with chargers and batteries for necessary devices and look for a chance to unplug!
Mattresses from Camp Shehaqua will be available to use inside tents for greater comfort.
Families will bring their own food and have meals with their families at their own campsite, each of which is equipped with a grill and a picnic table. By preparing food and eating within family groups outdoors at picnic tables rather than indoors in the Shehaqua dining hall, the biggest risk for virus transmission is removed.
We will aim to reserve a block of adjacent campsites. The campsites are arranged in several loops. Each loop has around 25 campsites. The plan is for all of us to be in the same loop or in two adjacent loops in order to be near each other. The loop that we are focusing on is adjacent to a large mowed field where we can meet in circles for discussions and have various activities including some sports. There is also a playground and a pond within 100 yards of the loop.
There are nice newly built bathroom and shower buildings adjacent to our camp loop.
Many of our favorite activities will be available to us. Hiking, swimming and beach volleyball at Sand Spring Lake, sports on the field adjacent to our campsite, arts and crafts, circle discussions are possible with adequate social distancing. All activities will be outdoors, which will substantially reduce risk for all of us.
We will have an activity schedule to follow although the schedule will be simpler than usual and will not include any activities that would happen indoors.
There is a camp store within the campground just a few hundred yards from our campsite open from morning to evening for you to resupply with food or any items of gear you may have forgotten.
We are working on a bonfire. Chris Bush is working with a Hickory Run park ranger to secure an outdoor area where we can have a bonfire together on one or multiple nights with social distancing. More details to come on location.
Health Considerations
Since all activities will be outdoors and because dining and camping will be separate within family units, risk is reduced as much as possible. Airborne transmission in indoor spaces has been the primary way that COVID-19 virus has spread and there will be no indoor activities this year. However, all who attend do so at their own risk and understand that we are individual families choosing to get together while staying at our own sites.
Please do not attend if you are ill. If you become ill, you are expected to return home, so as not to affect anyone else.
Those in with major underlying health conditions are advised not to join us this year for your own safety.
Face masks are required for indoor public areas – namely inside the ranger station, in the camp store, and in the bathrooms – so be sure to bring masks for your whole family. Face masks are not required outdoors, where risk of transmission is much lower but all families are encouraged to take precautions to their level of comfort.
Participants should only use their own / their family's tent. It is okay to visit other families outdoors at their campsites but participants should not go inside the tent of any other family. 'Sleepovers' will not be permitted.
More details will come soon, but please save these dates now! We are excited to be able to get together and we long for the blessings of God's creation and the shared spirit that we build to heal and rejuvenate us.

Much love, Daniel Hess and Sally Sayre